Volker Strübing wurde 1971 in Sondershausen, Thüringen geboren und wohnt normalerweise in Berlin. Nach einer Ausbildung zum "Facharbeiter für Datenverarbeitung" an russischen und ostdeutschen Großrechenanlagen brach er diverse Studiengänge ab und arbeitete in zahlreichen Gelegenheitsjobs. Seit 2003 ist Strübing freischaffender Autor, Vorleser und Filmemacher.
Volker Strübing was born in 1971 in Sondershausen, Thuringia and lives – usually – in Berlin. After an apprenticeship as a "skilled worker for data processing" on russian and east german mainframes, several unfinished study programmes and all sorts of occasional jobs he became an author, performer and filmmaker.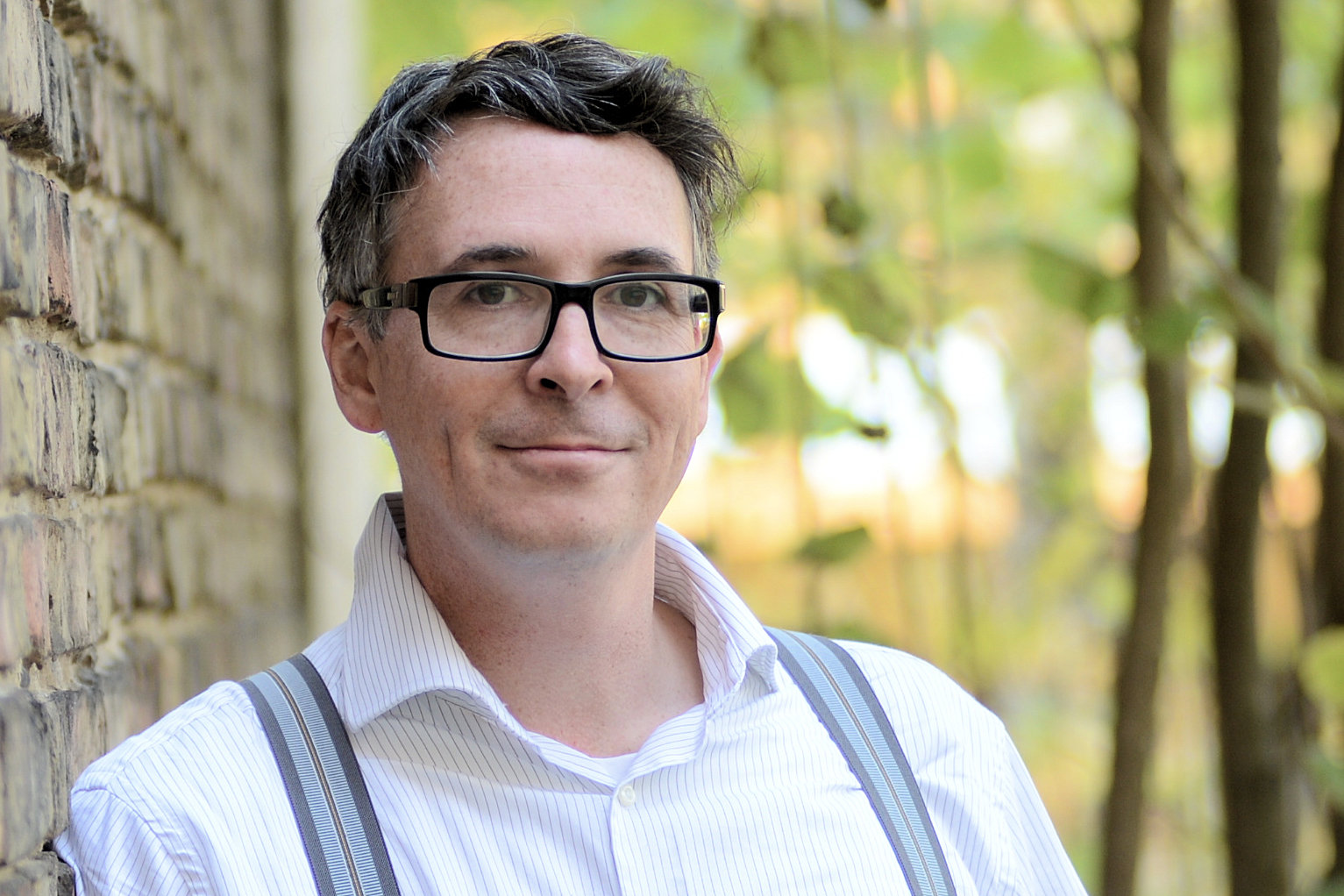 (Foto: Stefanie Fiebrig)
Zwischen 2005 und 2016 gewann er viermal den Team- bzw. Einzelwettbewerb der internationalen deutschsprachigen Poetry Slam Meisterschaften. 2013 war er aus Anlass des Jean-Paul-Jahres erster Stadtschreiber von Bayreuth. Er veröffentlichte einen Roman, mehrere Bände mit Kurzgeschichten, drehte als Autor, Regisseur und teilweise Protagonist Reisedokus in der Arktis, im Nahen Osten und – eine Hommage an Mark Twain – auf dem Mississippi und schreibt und animiert die Trickfilmserie Kloß und Spinne.
Between 2005 and 2016 he won four times the team resp. single competition of the German Poetry Slam Championships. In 2013 he was the first Writer-in-residence in Bayreuth. He published a novel and several short story collections, wrote and directed (and partly acted in) travel documentaries for the german tv which took him to the Arctic, the Middle East and – as a tribute to Mark Twain – on a raft on the Mississippi river. He is the creator and maker of a series of youtube-cartoons called Kloß und Spinne.